Shillington Boudoir | Miss K's Boudoir Experience
I truly am so blessed to work with some of the sweetest souls on the planet. Miss K is no exception. As a mother and a nurse, it's second nature for her to put everyone before herself. And she does it with so much grace and gratitude. Getting to know her and what she does for children has been such an inspiring experience for me.
We hit it off from the first phone call and I knew our day together was going to be filled with so many laughs and smiles. Her sense of humor cracks me up, and I feel SO lucky to have gotten a chance to spend the day with her and give her the boudoir experience she deserved.
Check out what she had to say about her day with us and her beautiful boudoir images! Also- HUGE round of applause to her amazing hubby for styling her entire session! She really put him to the task and the man DELIVERED!
***********************
Q: How did you first hear of Rachel Jasmine Studio and what made you want to book with us?
A: It was kind of random I'm not quite sure how I ended up on your site let alone submitting for the online contest however it was obviously meant to be. From the first time that I had spoken with Rachel I felt 100% comfortable. Joining the group and just simply seen how encouraging the women were towards one another enticed me to take the next step.
Q: What was your initial reason for booking?
A: I've been wanting to do something to help boost my own self esteem in hopes that it would rub off onto my 12 year old daughter and this seemed like the perfect opportunity.
Q: Do you have a "expectation vs reality" story to tell about your shoot?
A: Going into this I was very timid and uncertain of what to expect. To be honest I briefly read through what to purchase and how to prepare ourselves but unfortunately up until the day of my shoot I worked 12 and 16 hour shifts I think all but two days and I booked out approximately a month in advance. The situation left me in quite a predicament, my husband actually went out and purchased all of my attire prior to my shoot and I did not see it until I arrived for my session. This did caused a little bit more anxiety but I must say he did an amazing job!
Q: What was it like seeing your images for the first time?
A: I was simply shocked at the results! I have never seen myself in the way that you were able to portray.
Q: Has anything changed for you since your boudoir experience and seeing your gallery? How has boudoir impacted your body image as a woman?
A: I've learned what it means to truly appreciate my body and to completely love myself.
Q: Would you recommend Rachel Jasmine Studio for the luxury boudoir experience to others?
A: Yes!!!! Rachel and her team are amazing, from the moment that you arrive they make you feel as if you are the most beautiful person. Immediately you feel comfortable, as if you have been best friends for years!
Q: What advice would you give to another woman considering the boudoir experience with Rachel Jasmine Studio?
A: Simply just go for it! You will always find a reason as to why you cannot or should not do this and yes I know what an investment this is but trust me this is just that an investment into yourself! Self love and worth is priceless ❤️
Q: Is there anything else you'd like to add to your interview?
A: This is definitely something I will do again in the future.
***********************
READY TO REACH OUT? CLICK THE BUTTON BELOW TO FILL OUT THE FORM AND SCHEDULE YOUR PHONE CONSULTATION WITH US!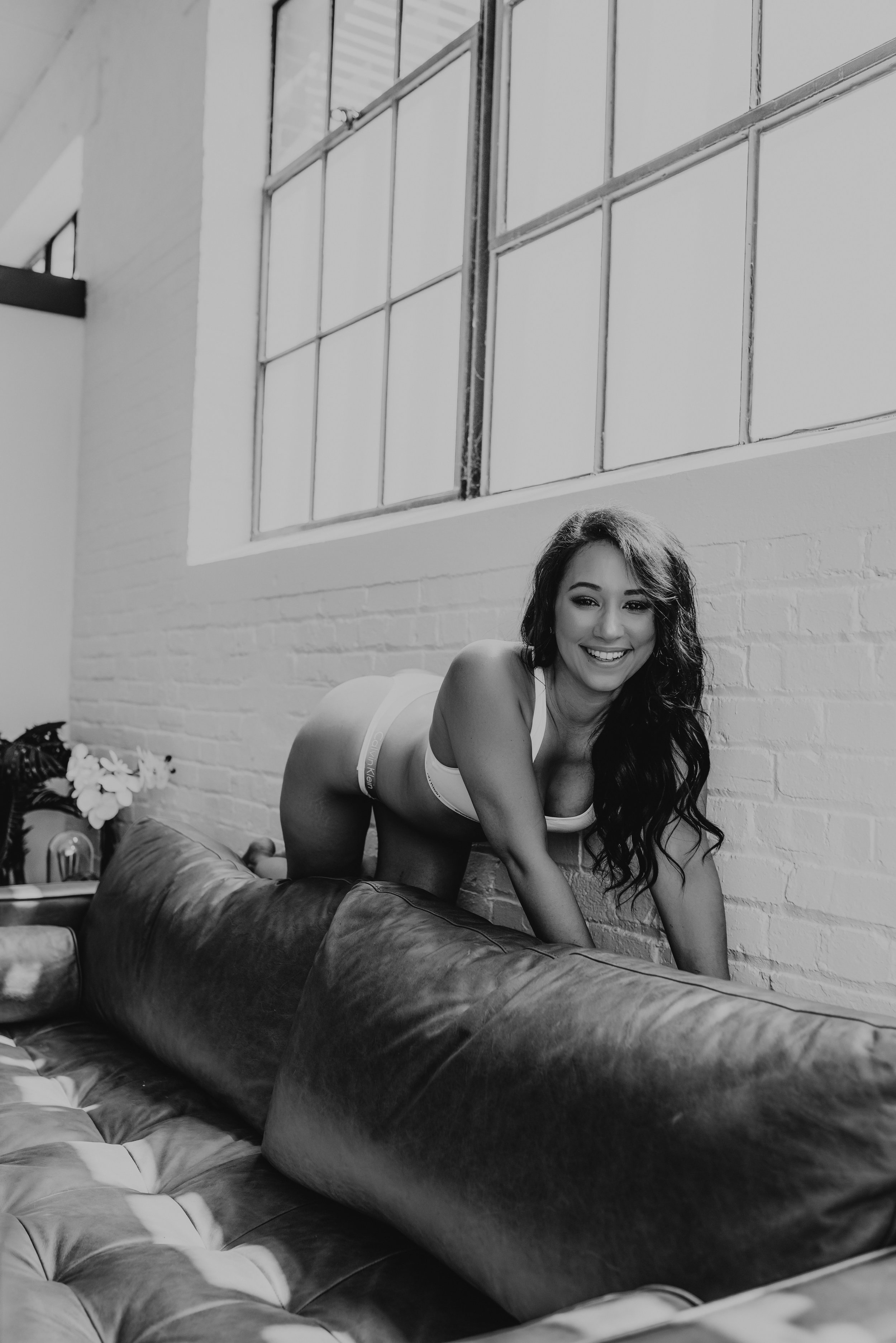 Are you ready for your very own life changing boudoir experience?
Let's chat! Fill out the form HERE and schedule your phone consultation with us!