Philadelphia Boudoir: Richelle
Richelle is a 27 year old Nurse. She decided to book a boudoir session because she was feeling like she needed a confidence boost. A boudoir session will definitely do the trick!
Richelle was feeling the nerves of the session. The pre-session information that Rachel Jasmine Studio provided help calm the calm the nerves. The team also helped as they are a pleasure to work with.
The session was a "blast" and "better than I expected!"
Richelle's least favorite part... "The End!"
She loved her images and felt excited when she saw them.
Richelle's advice for other women booking a boudoir session: "Relax, have fun, and don't hold back"
After her session Richelle received the confidence boost she was looking for!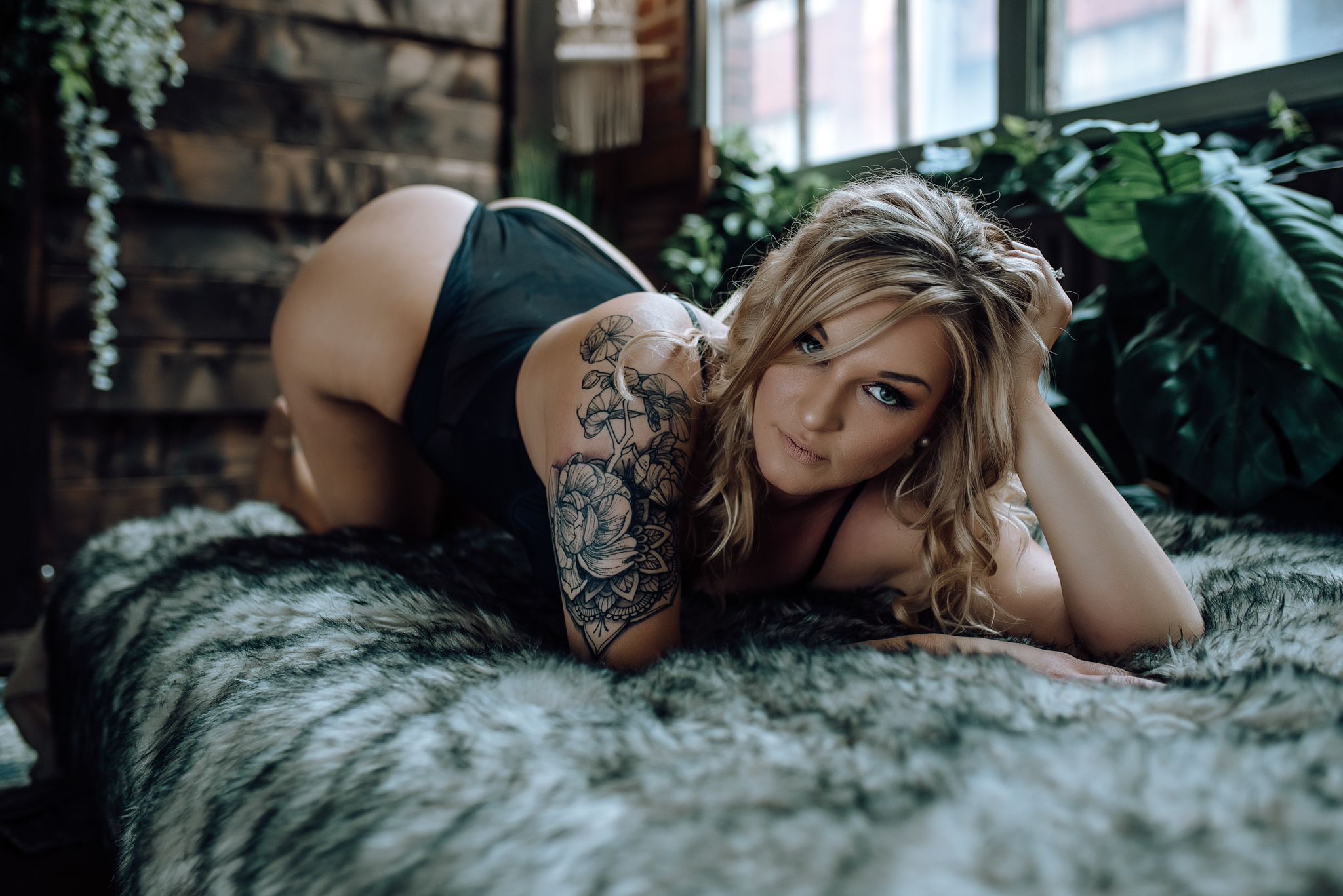 Are you ready for the ultimate experience in self love? Grab the Booking Guide to read about the boudoir experience with RJS, get answers to frequently asked questions, and a peek at pricing and product info!
Rachel is a boudoir photographer living in the suburbs of Berks County with her fiancé and two boys. On weekends they love to visit the farms of Lancaster County for produce and flowers. Another shopping trip they love to make is into Lancaster City for the farmers market in downtown Lancaster. Iron Hill Brewery is their favorite restaurant to visit when in town. They love craft beer and good food. When they aren't traveling to nearby counties, they are catching the local entertainment of West Reading for live music, wine crawls, and community events. They also have a puppy who looks like Petey from The Little Rascals.
Kylie, our Hair & Makeup Artist, lives with her husband and two Australian Shepherds in Schuylkill County. When she isn't in the studio, you can find her touring the Lehigh Valley Wine Trail, as well as trying out the local breweries like Hijynx and Fegley's. An avid music fan, Kylie also enjoys attending Musikfest in Bethlehem each year. In her down time, she also likes to hike with her husband and pups, kayak, read, and do a little retail therapy at the Lehigh Valley Mall and the Promenade Shops in Saucon Valley.